The Republic of West Azerbaijan (Erevan) was declared in exile
Baku/10.05.20/Turan: According to the Turan agency, the Republic of Western Azerbaijan (Irevan) has been declared in exile.
Gafar Chahmagli, a professor at Kayseri University in Turkey and a well-known Armenian scholar, was elected chair of the initiative group of the Republic of Western Azerbaijan (Irevan) after discussions in a video conference organized by All-Asian Centers (BAO).
Speaking with the Turan agency about the proclamation of a republic in exile, Professor Gafar Chahmagli said that this idea has long been on the agenda of both Azerbaijan and Turkey, and that important people of West Azerbaijani (Irevan) origin, living in different parts of the world, did this decisive step.
Professor Chahmagly, chair of the initiative group, said that the National Council of the Republic will be created first, then parliamentary elections will be held, and finally, a government will be formed.
"History shows how right we are to take this step. Our state has always been our state in Western Azerbaijan, which for centuries has been our permanent homeland. Our state has never allowed national and religious discrimination there. The Irevan Khanate, one of the heirs to Azerbaijani statehood, is not a distant story.
Russia put an end to our statehood by occupying Irevan. Despite the fact that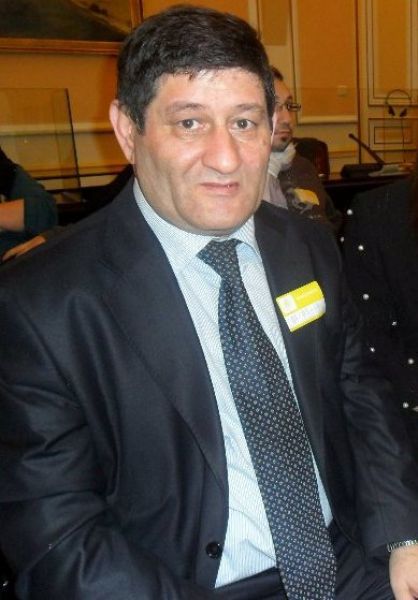 Irevan was transferred to Armenia in 1918 with some concessions, the Armenians rejected these concessions and did not give Zangezur autonomy, and later occupied Karabakh.
Because of the "care" shown by the USSR, the territory of Armenia increased from 9,000 square kilometers to 29,000 square kilometers. "After the decision of Moscow, the deportation of people of Azerbaijani origin from Armenia continued from 1918 to 1948-53, and this process was completed in 1988, and as a result, not a single person of Azerbaijani origin remained in Armenia," he told Turan.
Professor Gafar Chahmagli emphasized that the main goal of the Republic of Western Azerbaijan (Irevan), which is dominated by the intelligentsia, is to return all historical lands, including Yerevan, Zangebasar, Goichu, Zangezur, Gyumri, Dralayaz and all remaining historical lands within the borders of modern Armenia. Professor Chahmagli added that after some time the National Council of the West Azerbaijan Republic in exile would be formed. —0—